Available Spaces as of 4.28.23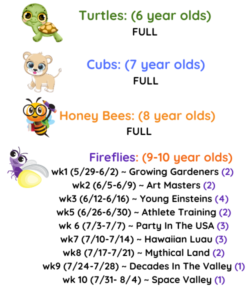 6:30 AM – 6 PM
AGES 6-10 Years Old
77 Scattergood Drive
Christiansburg, VA 24073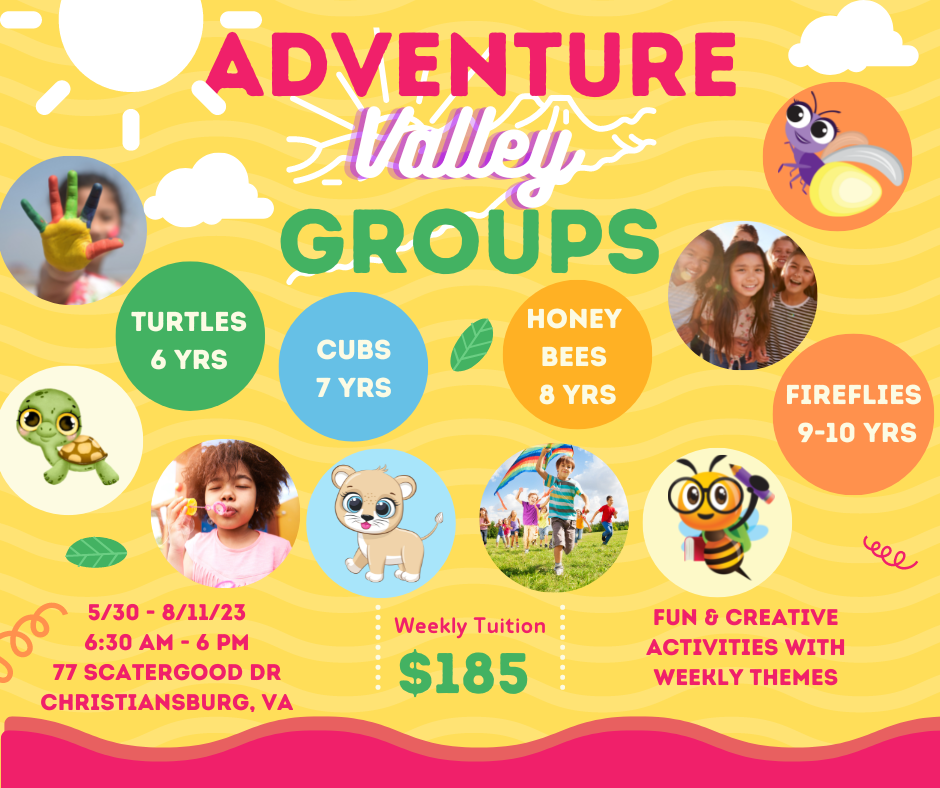 Breakfast & Lunch are included in Adventure Valley Summer Camp Tuition. Click the button to see a full menu.
All fees are non-refundable. Enroll by May 1, 2023, and save $25 on Registration. Click the button for the full rate sheet.
Welcome to Adventure Valley Summer Camp! Click the button for important information you will need to know this summer.
Parents are required to obtain these documents. ADVENTURE CLUB DOES NOT REQUEST DOCUMENTS FROM THE SCHOOLS! Click the button to print/complete needed forms if you have not done so already.
All children who need medication administered on-site must complete this form. Click the button to print/complete needed form.
Please view this important information if you are assisted by Dept. of Social Services. There are a variety of uncovered fees and a difference that will be due this year. Click the button to find out more.
Our center will transform weekly as our themes change! Select the weeks of your choice and only pay for what you choose! — Field Trip list will be coming soon! 
Adventure Valley Summer Camp is located at:
77 Scattergood Drive, Christiansburg VA 24073
All of our important news, announcements, and information is posted here. Follow us and like us on our Facebook page to make sure you don't miss out!