Qualifying Ages:
Rising Kindergartners to Age 10
Enrollment Documents Required:
Birth Certificate Copy
Immunizations Copy
School Entrance Health Form
Medication Consent Form
FALL 2023-24 ENROLLMENT
All enrollment is processed online and we accept new families through-out the semester.
To get started, just click below!
Program Packages
We have a variety of care options to choose from!
Full Time Care:  We are happy to offer full time before and/or after school care for a flat tuition rate. For families needing consistent daily care either morning, afternoon, or both. Tuition is processed weekly by automatic debit every Thursday. You can also make payment by check or pay ahead via VISA, Mastercard, Discover, and American Express through our parent portal software APP (Link sent once enrollment is complete) or by check. 
Non-School Day Care (Add-On Days):  We offer Non-School Day Care (full-days) on Teacher Workdays, Snow Days, and selected Holidays at our Adventure Club site located at:  77 Scattergood Drive NW, Christiansburg, Va 24073. 
Rates
*Enrollment open July 1, 2023*

Crafts & Stem
Each day we have fun new crafts, games, and enrichment activities.
Career in Caring
Fill out our online application to apply for a job at one of our locations.
News & Updates
Care Locations
*SITE LOCATIONS FOR 2023-2024 SEMESTER LISTED BELOW:*


Child Care Seer Portal
*NOT USED TO REGISTER/ENROLL*
MUST BE ENROLLED TO USE
CHILD CARE SEER USES:
View live account ledger
Print out statements
Make  payments (this does not replace automatic tuition processing)
Update your address & phone number
Check listed emergency contacts
Check time card for attendance
About Us
The Adventure Club is honored to serve our families with convenient, safe, affordable, school-age childcare for 34 years in public schools! Along the way, we have developed many friendships with the schools, companies throughout the community, and with the families that we serve. Our journey is full of fun, laughter, talent, and an eagerness to explore what lies ahead.
Child Care Consultant Services, Inc. is the proud sponsor of The Adventure Club and represents a combined field experience of more than 50 years in the fields of early childhood education and child day care. The corporation was formed in 1989 as the response to community needs from the stated desire on the parts of employers, government, parents, and child care providers for enhanced child care options. Since that time, Child Care Consultant Services, Inc. has established a new concept in school-age child care which is located in the public schools throughout the New River Vally.

Our Mission & Philosophy
Motto:  Parents' Partner Children's Choice
Slogan:  Growing Smarter, Growing Ready, Growing Together
Mission:  To provide superior childcare at an affordable cost.  We want to make sure every child has the opportunity to become a part of The Adventure Club Family
Philosophy:  We are all children of varying ages.  We all deserve to feel cared for, supported, encouraged, nurtured, educated, and kept from harm's way.
We strive to be the best at all of these things for the children in our program and for one another.
We are a team.
Meet our Mascott Ollie the owl
Auburn Director
Cynthia Saunders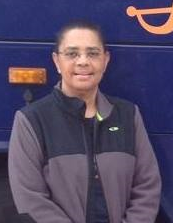 CPS, CES, & Falling Branch Director
Ginny Aline (AM) & Rhonda Gore (PM)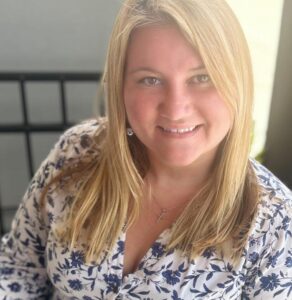 Account Mngmt. & Live Agent
Casey Gutierrez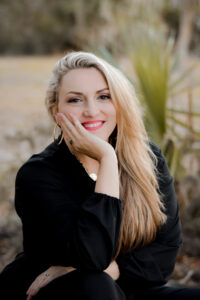 DSS Liaison & Operations Manager
Deanne Sowers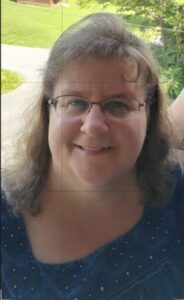 Location
77 Scattergood Drive, NW
Christiansburg, VA 24073
Office Hours
M-F: 9 am – 3 pm
Weekends: Closed
Donna Thornton Roberts, Founder of Child Care Consultant Services, Inc., has been involved in child day care since 1977 when she opened Christiansburg's first licensed child care center, Tiny Tots Day Care Center, Inc. The child care field was so new to the area that the Town Council issued her a special zoning permit as a nursing home for children.
Her administrative experience continued to grow with the 1985 opening of a second center in Shawsville, Virginia, known as Shawsville Tots Child Care Center. In 1991, she expanded services into Dublin, Virginia, by opening Tiny Tots #2, located in Pulaski County.
In 1992, Donna won two contracts to provide on-site child care for school-age children in Montgomery and Giles Counties. Today there are before and after school programs in many public schools in the New River Valley.
DECEMBER 2023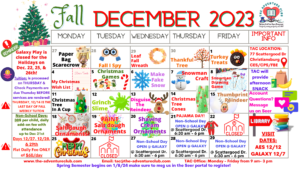 SCHOOLS SERVED @ 2 LOCATION
Get In Touch
Location: 77 Scattergood Drive NW Christiansburg, VA 24073
Telephone: (540) 382-3783
Email: [email protected]
Office Hours: M-F: 9:00 am – 3:00 pm