The Adventure Club's Children Already Contributing to our Community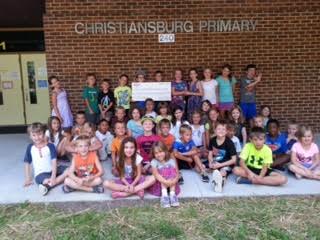 Playing sports, exploring, creating experiments and crafts, enjoying the sun. . . those are just a few of the things children love to do over their summer break.
The children from The Adventure Club's Summer Camp Program at Christiansburg Primary School have done those things and so much more.
The Adventure Club children have been raising money this summer by creating games and accepting donations during their Carnival Week at Summer Camp.
Children made their own Ring Toss Station, Rubber Duck Pick Up Station, Bean Bag Toss and even a Putt Putt Game, just to name a few! Families had the option to donate money to play the games the children worked so hard to create.
The children have raised $127.74 for the Christiansburg Humane Society this Summer! We are so proud of their initiative, creativity, and generosity towards the community. Together, we are truly raising a wonderful generation of children.